You already love your child sight unseen but next prenatal exam could be a real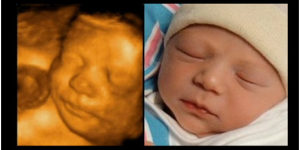 eye-opener it's with a real-time 3D ultrasound system. You'll see truly amazing images of your child's features and movements.
Save
How can i have a healthy pregnancy?
Eat five or six well balanced meals each day.
Avoid uncooked food, and ensure hat your food is hygienic.
Constipation is very common during pregnancy due to the hormonal changes. Make sure you eat plenty of fruits, vegetables and fiber- laden food such as whole wheat or multi grain breads.
Drink plenty of fluids- at least eight to ten glasses a day- avoiding caffeine and artificial coloring.
Don't drink alcohol and don't smoke.
Get adequate sleep- at least eight hours a day. If you're suffering from sleep disturbances, take naps during the day.
Wear comfortable, non restricting shoes and put your feet u several times a day to prevent fatigue and swelling of the feet, legs, and ankles.
Continue to wear a safety belt while riding in motor vehicles. The lap portion should be placed under the abdomen as low as possible on the hips and across the upper thighs, never above the abdomen. Also, pregnant women should sit far from the air bag as possible.
Don't take over the counter medications or herbal remedies without first consulting your obstetrician.
Go for your scheduled medical check- ups and scans. Tell your doctor if you observe anything unusual, such as spotting. Make sure you take all the multivitamins and tonics that are prescribed by your doctor.
Save
Book An Appointment
Our location
Villa No. 1082 Al Wasl Road, Umm Suqueim 2
Near Intersection of Al Wasl Rd and Al Manara
Rd Dubai, United Arab Emirates