Family planning is the planning of when to have children, the use of birth control, and other techniques to implement such plans (such as e sexuality education, prevention and management of sexually transmitted infections,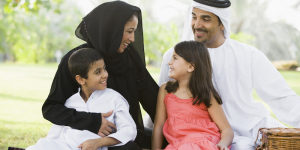 pre-conception counseling and management, and infertility management).
Family planning is sometimes used as a synonym or euphemism for the use of birth control, however, it often includes a wide variety of methods, and practices that are not birth control. It is most usually applied to a female-male couple who wish to limit the number of children they have and/or to control the timing of pregnancy.
Book An Appointment
Our location
Villa No. 1082 Al Wasl Road, Umm Suqueim 2
Near Intersection of Al Wasl Rd and Al Manara
Rd Dubai, United Arab Emirates