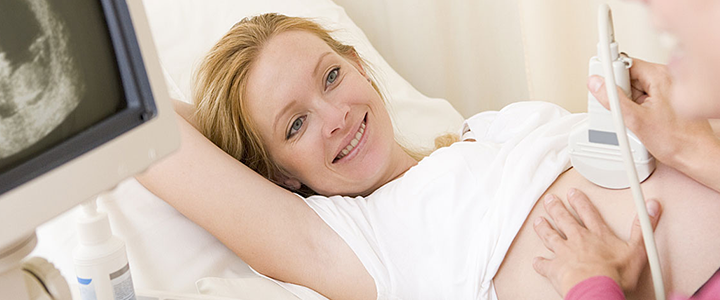 Al Massa Gynecology Clinic: Home of the Best Gynecologist in Dubai & UAE
Every woman has unique personal health needs that must be attended with sensitivity and care. Here at the Al Massa Gynecology Clinic and Fertility Center, we go through great lengths to understand the experiences that women are going through, so we can give them the right kind of specialist care.
If you are looking for the best gynecology doctors in UAE, look no further than Al Massa Poly Clinic.
A Complete Gynecology and Fertility Center Providing Specialist Care for Female Patients
The gynecology and fertility center at the Al Massa Polyclinic is dedicated to meeting the unique and changing medical needs of women of all ages. We deal with all aspects of women's reproductive health, including the investigation, screening and treatment of various cases, such as PCOS and infertility.
To ensure that our patients get top quality care, we carefully go through every patient profile and history to understand their overall health condition. This conscientious approach to improving the overall health and wellness of our female patients enables us to provide the exact care and attention they need. Our full-range of medical services dedicated to improving female health includes the following:
Hysterectomy
3D Ultrasound
Infertility
Hysteroscopy
Menopausal Symptoms
Cancer Screening and Management
Family Planning
Pregnancy Care, Follow-up, and Delivery
Polycystic Ovary Syndrome (PCOS) Treatment
Whether you are showing symptoms of PCOS or going through menopause, your dedicated gynecologist and our specialist team of female health experts in Dubai will be by your side to support you.
A Team of Highly Proficient Gynecology Doctors to Support You
We are confident that the experience, knowledge, and medical proficiency of our specialist team here at Al Massa is on par with the best gynecology doctors and experts in the UAE. Our gynecology clinic is staffed by highly trained medical support personnel, who ensure patient needs are understood, relayed, and met at the soonest.
Our international team of certified Dubai nurses make sure that patient comforts are tended to and care for. Furthermore, we make every effort to give each patient the best gynecologist in Dubai and UAE for her specific needs. We don't just settle for just any good gynecologist – at Al Massa we are only satisfied with top quality doctors. Whether you are more comfortable with a male gynecologist or a female gynecologist; whether you need treatment for PCOS or pregnancy advice; we can accommodate you today.
Book An Appointment
Our location
Villa No. 1082 Al Wasl Road, Umm Suqueim 2
Near Intersection of Al Wasl Rd and Al Manara
Rd Dubai, United Arab Emirates