Sports Mouth Guards:
Sports mouth guards are used to provide protection for both your mouth's soft tissues (lips, cheek, gums, tongue) and hard tissues (teeth and jaw bones). These are an excellent source of injury prevention, especially for those people engaged in contact sports such as baseball, football and basketball. In fact, nearly half of sports-related mouth injuries occur in basketball and baseball.
Mouth guards, which typically cover the upper teeth, provide protection from blows to the face. This significantly reduces the likelihood of tooth fractures and damage to gum tissue. If you wear braces or other fixed dental frameworks on your lower teeth, our dentists have a custom mouth guard made for those teeth as well.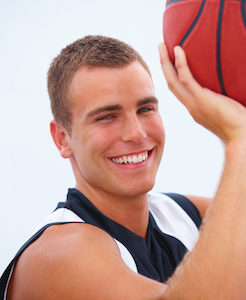 Book An Appointment
Our location
Villa No. 1082 Al Wasl Road, Umm Suqueim 2
Near Intersection of Al Wasl Rd and Al Manara
Rd Dubai, United Arab Emirates